Transport aerian
Universal Spedition poate organiza zboruri programate si in regim" Charter" pe o mare varietate de linii aeriene .
Capacitatile noastre si colaborarea cu parteneri din intreaga lume reprezinta asigurarea ca incarcatura dumneavoastra va ajunge la destinatie intacta si la timp.
Astfel, avand legaturi cu cele mai mari noduri aeriene oferim posibilitatea expedierii rapide a marfii si ajungerea ei la destinatie intr-un timp de tranzit eficient.
asigurare cargo
livrari door – to – door sau aeroport – to – aeroport, in intreaga lume, prin intermediul retelei noastre de corespondenti din aeroporturile de destinatie
transport rutier de la si in spre aeroport
transport de marfuri periculoase sau voluminoase
transport multimodal de marfa
transport aerian de marfuri agabaritice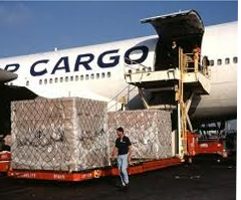 Transport aerian
Oferim servicii de import grupaj din Asia, prin partenerii nostrii.