Air transport

Universal Spedition may organise scheduled and "Charter" flights on a wide range of airlines. .
Our abilities and the collaboration with partners around the world represent the assurance that your shipment reaches the destination intact and on time.
Thus, with connections to the largest airports, we provide fast shipments of the goods and their delivery to the destination in a very efficient transit time.
cargo insurance
door-to-door or airport-to-airport deliveries in the world through our network of partners
from the destination airports.
road transport from and to the airport
transport of dangerous and large goods
multimodal transport of goods
oversized air transport of goods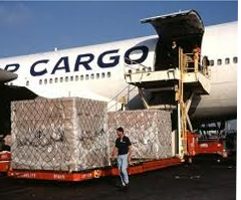 Air transport
We offer full air import services from Asia, through our partners.